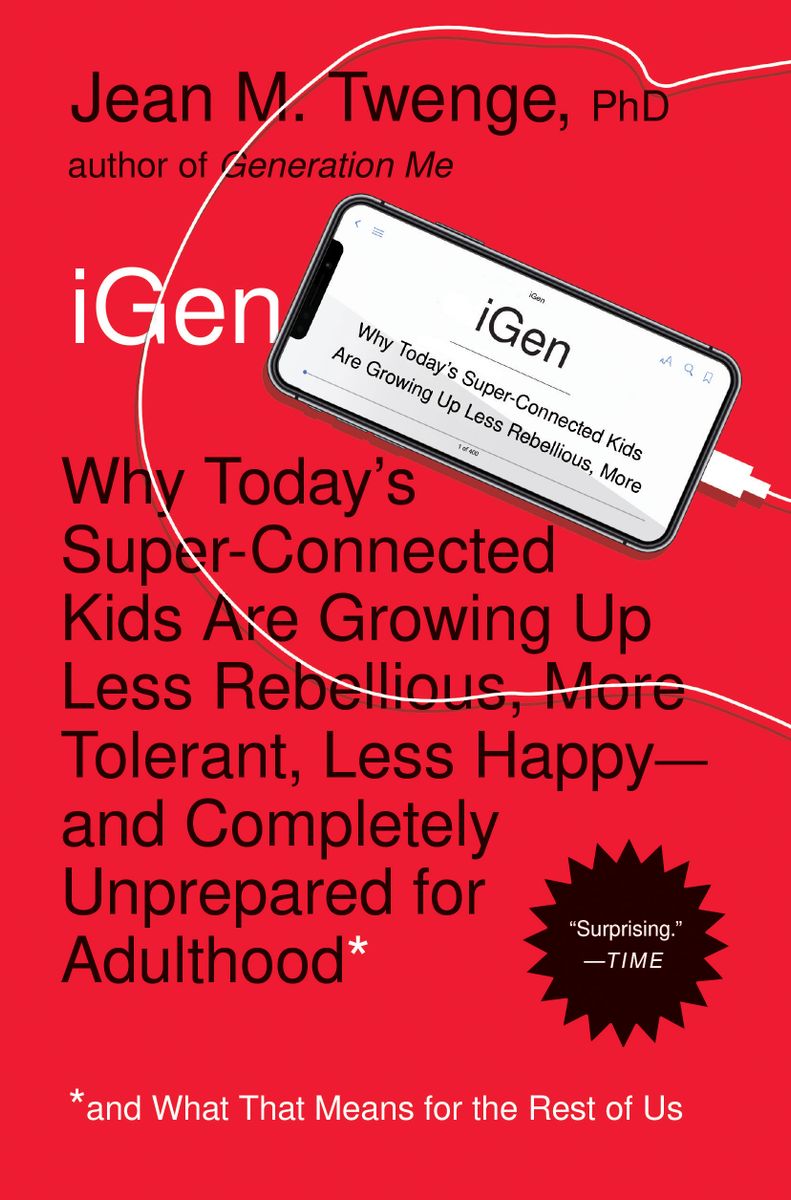 Why Today's Super-Connected Kids Are Growing Up Less Rebellious, More Tolerant, Less Happy and Completely Unprepared for Adulthood (and What That Means for the Rest of Us)
Analyzes traits about the generation born between 1995-2014. Draws a stunning connection between the rise of social media screen time and skyrocketing rates of depression, anxiety and suicide. Articulates how most of iGen's personality traits revolve around a preoccupation with safety: physical & emotional.
If you are a member of iGen, as I am, you may find answers to why you feel the way you do about certain aspects of your life. If you are a business owner looking to understand the crop of young people entering your company as employees, the book is pretty helpful for understanding what kinds of leadership strategies will help motivate and retain your staff.
Finally helped me connect the dots as to why, as a teenager, I suffered from excessive suicidal ideation despite having a reasonably stable home life, access to opportunity and decently socialized. It was directly related to the amount of screentime I was allowing myself. Was surprised a somewht libertarian inclination to iGen, although, they do lean majority socialist, which isn't promising. There's also a general distrust of institutions, which I was beginning to think was just me.